Blastcool Outdoor Fridges, the leading Outdoor Fridges in the UK
Key Features
Find out more about the key features by clicking on the hotspots on the image below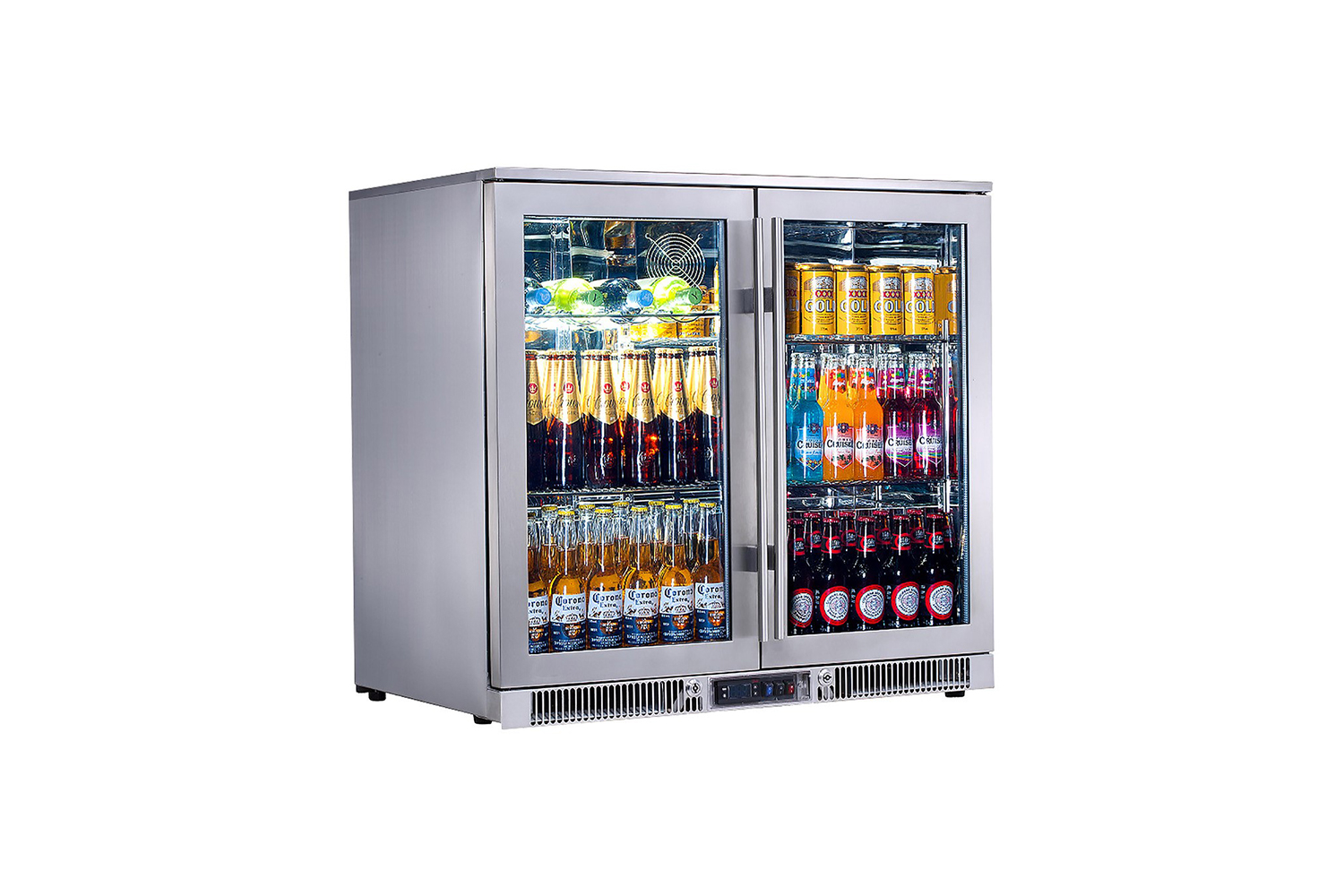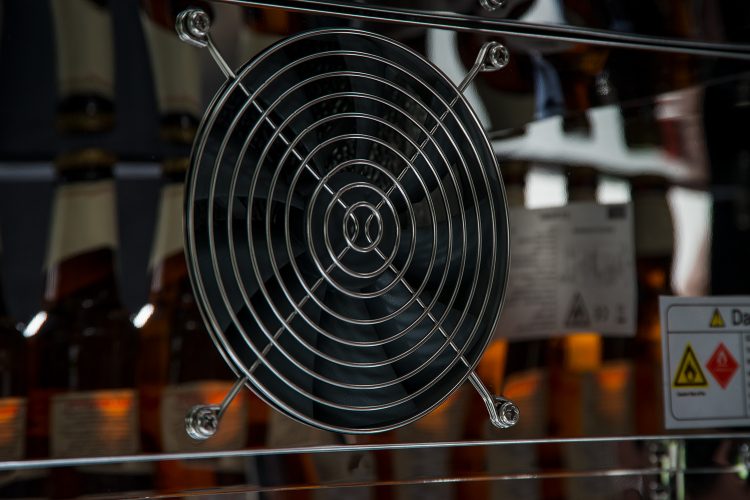 Energy Saving Fans
Whisper quiet from leading German brand EBM Papst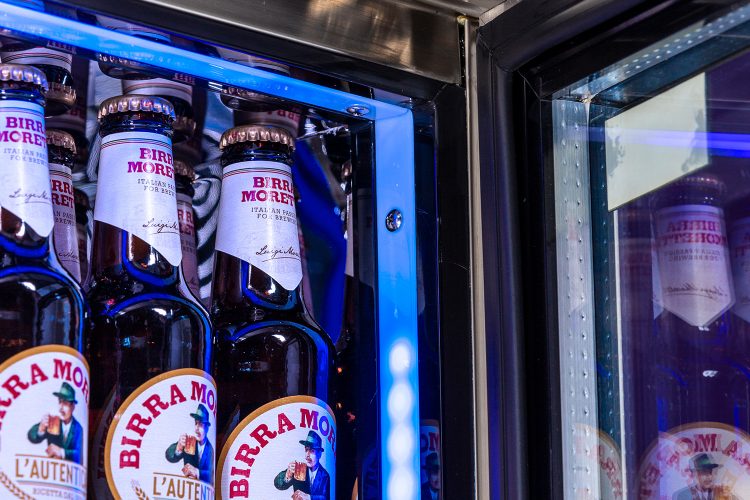 Improved Lighting
Vertical sidelights in addition to a standard top light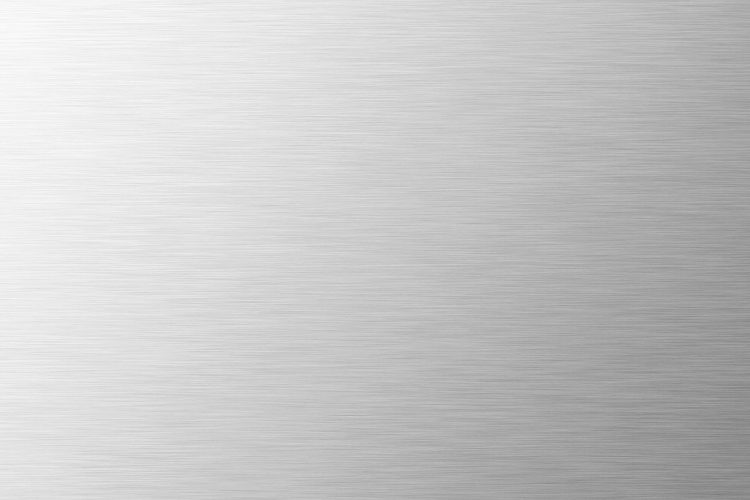 Marine Grade Stainless Steel
316 Grade Stainless Steel on the exterior gives a better corrosion resistance in salt spray areas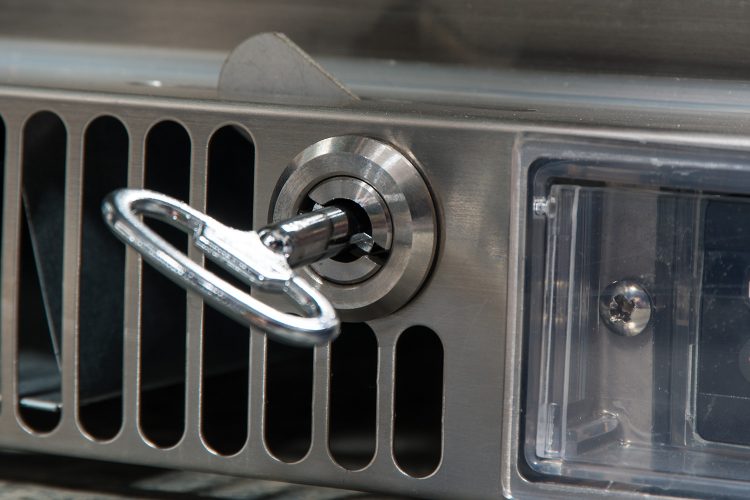 Door Lock
Strong and secure lock on all Blastcool Outdoor Fridges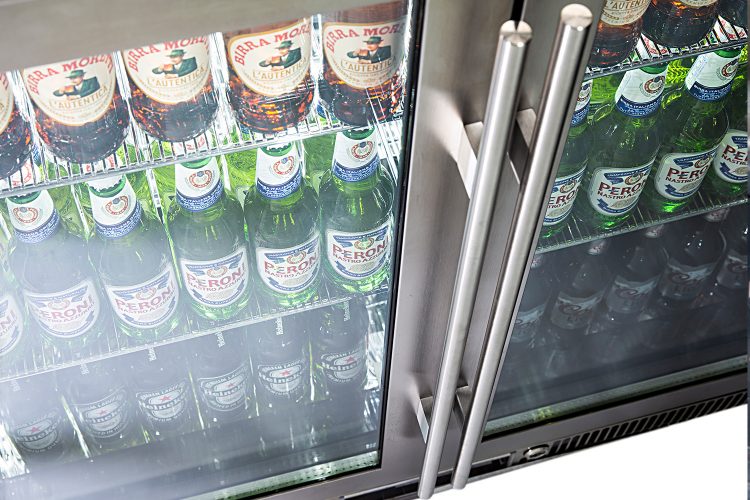 Door Heaters
Heated glass doors eliminate condensation on humid days
Blastcool Outdoor Fridges give you ultimate cooling performance, no matter the weather.
IP Rated for outdoor use and CE rated for Europe, a Blastcool Outdoor Fridge perfectly complements the Fire Magic outdoor kitchen range. 
Operates in temperatures from sub 0°C to 40°C
Marine grade stainless steel construction
Solid Door Option
Left or Right Hinge
Single, Double or Triple Door Option
Whisper quiet, energy saving fan system
Technical Details
Operates in temperatures from sub 0°C to 40°C
Exterior construction in Marine Grade Stainless Steel (316) giving a better corrosion resistance in salt spray areas
Interior finished in food safe 304 grade polished stainless steel
Danfoss compressor controller with built in voltage protection
Variable Speed Compressor for Advanced Energy Optimisation
Uses tempered safety glass; argon filled and double-glazed
Whisper quiet, energy saving fans from German brand leader EBM Papst
Built-In Voltage Protection
Stay-Clean condensers for minimal maintenance
IP24 Rating: Electrically safe for outdoor use
Includes 2 Year Parts and Labour Guarantee
Features
Improved lighting: Vertical sidelights in addition to a standard top light
Light colour selection switch: User selectable white or blue all-round LED illumination for the ideal ambience
Door heaters: Heated glass doors to eliminate condensation on humid days
Cabinet frame: Heated so as to prevent condensation
Shelves: Stronger and the shelf struts are closer together meaning bottles stand up more easily
Door Lock: Improved and stronger than ever
Height Adjustable Shelves: split level display possibilities on XP2 & 3
Wine Shelves: Uniquely designed top & tail wine shelves with adjustable saddles
Eco Mode Function
Solid Door Option Available
Outdoor Fridges
Click on the model photo for more product information
Related resources
Further information about the Blastcool Extremis Outdoor Fridge range can be viewed here and be inspired with Fire Magic Outdoor Kitchens and view our latest brochure.