Fire Magic Aurora Series Barbecues
The Fire Magic Aurora's superior design and engineering power offers an unparalleled performance. Experience the luxury of cooking outdoors with an Aurora barbecue, expand your cooking and living space with our premium collection. Imagine leisurely cooking a grilled breakfast on sunny weekends or entertaining guests with freshly grilled dinners as you socialise in your Outdoor Kitchen.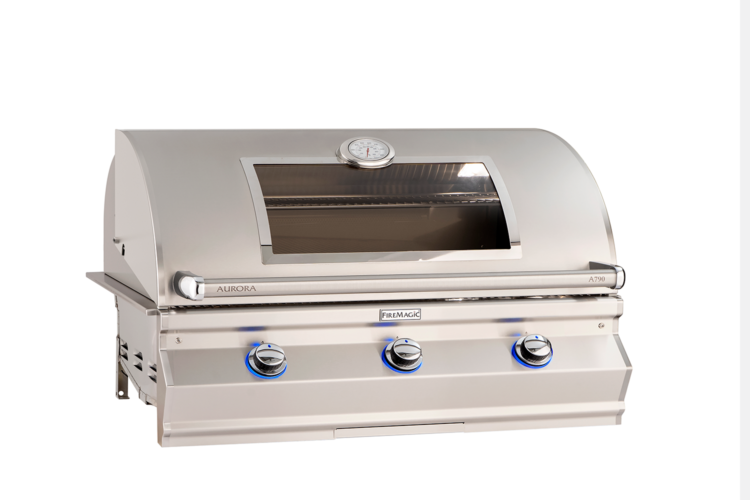 Aurora Barbecue Models
Our Aurora series is available as a built-in grill and a standalone cart. There are four different models available for the Aurora range:
Each model is available as a built-in option for an Outdoor Kitchen or can be placed anywhere you wish with our standalone cart collection. All models are constructed out of durable, heavy-duty 304 stainless steel and deliver the same powerful performance.
Aurora Barbecue Features
Grill to perfection with the Fire Magic Aurora.  Like the Echelon range, the Aurora is expertly crafted out of the finest 304 stainless steel and can be distinguished from the other grills with its elegant, gourmet angled face. The features of Aurora grills include:
Experience a reliable performance every time with the Aurora's analogue thermometer as it displays on the hood of the grill to ensure you can see the accurate temperature clearly. Keep an eye on your grilling with our Optional Magic View Window without lifting the hood and losing heat, this is available with Aurora models A790 and A660.
Seamlessly alter the temperature of your zones with our Comfort Touch Knobs, these will glow red when in use to alert you if it has been left on after you have finished grilling. An exclusive feature of the Aurora is the interior halogen lights, these will automatically switch off when the barbecue hood is closed.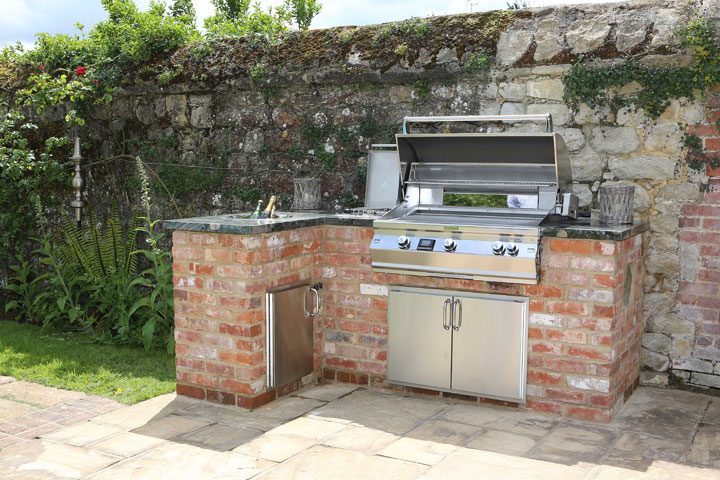 Outdoor Kitchen
 With its sleek, gourmet angled face and unrivalled performance, the Aurora is a popular choice an Outdoor Kitchen. Pair with our premium collection of built-in components including side burners, drawers and Outdoor Fridges, providing everything you need for the ultimate Outdoor Kitchen.
We have been creating and designing Fire Magic Outdoor Kitchens for many years. No matter your vision, requirements or the size of your garden area, we can assist you with creating the perfect bespoke Outdoor Kitchen. Send us a message below or call the office on 01732 905400.