Fire Magic Countertop Grills
Complement your Outdoor Kitchen with a sleek, 304 stainless steel countertop grill. Treat your loved ones to grilled meals fresh from your barbecue all year round. Whether it's a grilled breakfast on a frosty winter's morning or vegetable skewers and slabs of hearty steak on a warm sunny evening. Complete your Outdoor Kitchen with our exclusive Fire Magic legacy collection.
Key Features
Find out more about the key features by clicking on the hotspots on the image below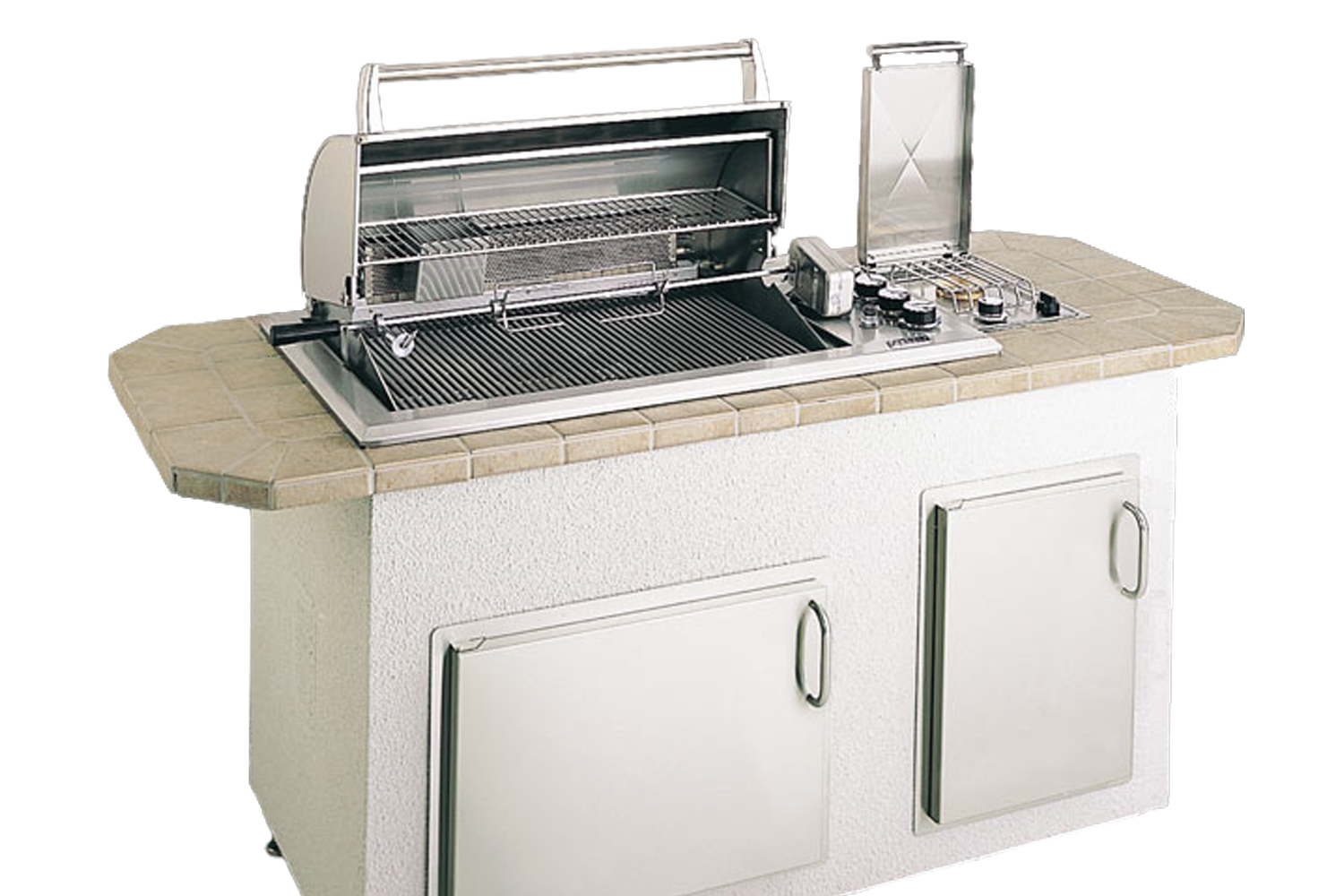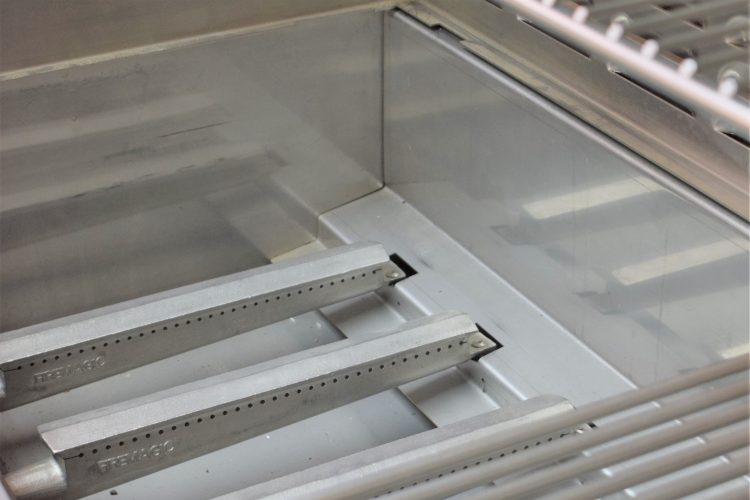 Concealed Firebox
Drop-in grills with concealed fireboxes offer a unique look for your outdoor kitchen.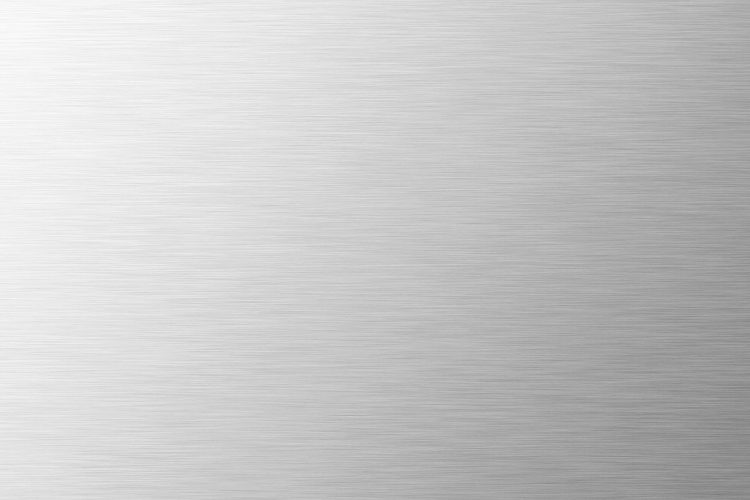 Stainless Steel Construction
304 Marine Grade Stainless Steel for longevity and high performance.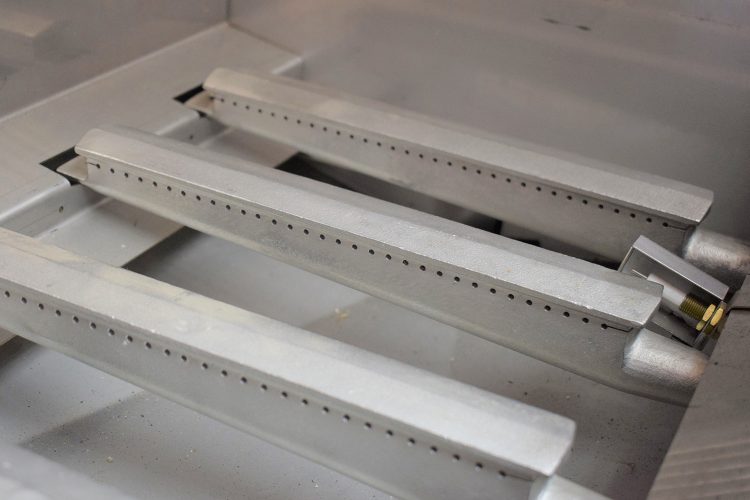 Cast Stainless Steel Burners
Providing the classic durability and precision control that Fire Magic is known for.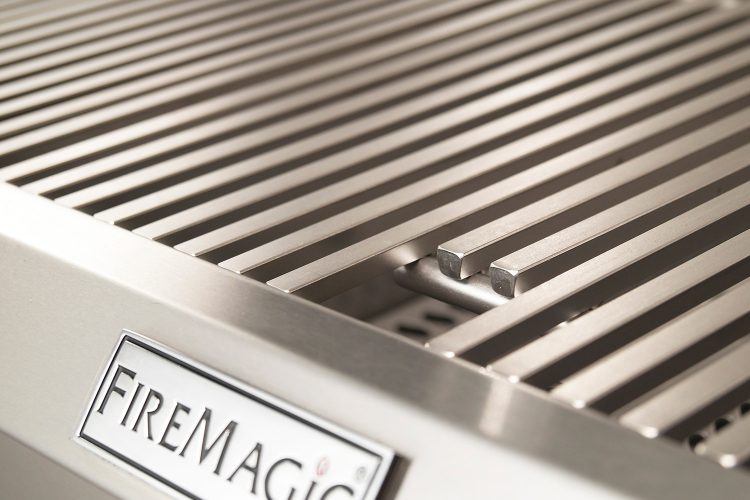 Diamond Sear Cooking Grids
Trapezoid cooking grids promoting optimal heat transfer to food.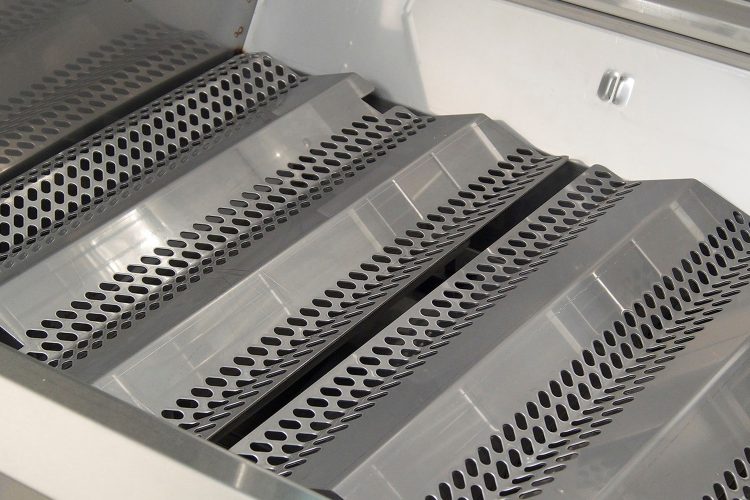 Vaporizers
Stainless Steel Vaporizers for reduced flare ups and to retain moisture whilst cooking
Fire Magic Countertop Barbecues
Designed to simply drop into your outdoor kitchen island rather than slide in, the Legacy collection brings you the high performance of Fire Magic in a subtle countertop design.
A deep, concealed firebox houses cast stainless steel burners and ensures air circulation is maximised whilst temperature is maintained. Create moist, succulent dishes using the precision control of a Fire Magic countertop barbecue.
Countertop Grill Features 
Our Countertop Grill collection is constructed out of weather-resistant, durable 304 stainless steel, ensuring that your grill will see you through many years of contentedly grilling outdoors. Just like the grill's face, our countertop grills feature powerful thick, cast stainless steel burners, designed to deliver an unbeatable grilling experience with precision control.
Our flavour grids minimize the risk of flare-ups and grease fires, as well as allowing the heat to disperse easily from the burners to the cooking grids. This promises an even cook and vaporises the juices to add a delicious flavour to your food.
Diversify your grill by using our powerful rotisserie to roast a whole bird whilst your fish and vegetables grill on the cooking grids, powered by our stainless steel Aurora backburner. Keep your already cooked food warm while the remaining continues grilling with our integrated warming rack, when the hood closes the rack moves over the cooking grids, offering extra space for low and slow cooking.
Like the majority of our Fire Magic grills, our Countertop collection features our premium Diamond Sear Cooking Grids, they have patented design bars, which are shaped to optimally transfer heat from the burners to the cooking grids to offer a fast, even grill.
Legacy Models
Click on the model photo for more product information
Regal I Drop-In Barbecue with Rotisserie

Model No. 34-S2S1P-A-EC

Includes powerful Rotisserie and Backburner.
Primary Cooking Surface: 76 x 46cm (3484cm²)
Warming Rack Surface: 76 x 20cm (1548cm²)
Main Burners: 19kw
Backburner: 6.4kw
Cut-out: 457mm h x 1054mm w x 521mm d

£6,464.00

Interested in finding out more about this model?

Get in touch
Related resources
Be inspired with Fire Magic Outdoor Kitchens and view our latest brochure here. Use the Building In Plans to confirm cut out dimensions for all Fire Magic products.