Outdoor Kitchen Design Course exclusively for Specifiers
Available exclusively to architects, garden designers, landscapers and similar commercial trades, we are delighted to offer you our one day Outdoor Kitchen Design Course.
Run on a monthly basis throughout the year, we will take you through the process of Outdoor Kitchen design, and you are welcome to bring existing or upcoming project details to run through with our design team. Open discussion and hands on design practise will ensure you feel confident and ready to specify outdoor kitchens.
Each course is set at our head office in Kent where we have our own Outdoor Kitchen. In addition to providing you with all the knowledge you need to confidently design an Outdoor Kitchen, you also get the opportunity to cook pizza in our wood fired oven, try burgers or a vegetarian dish fresh off our grill and really experience the theory put into practise!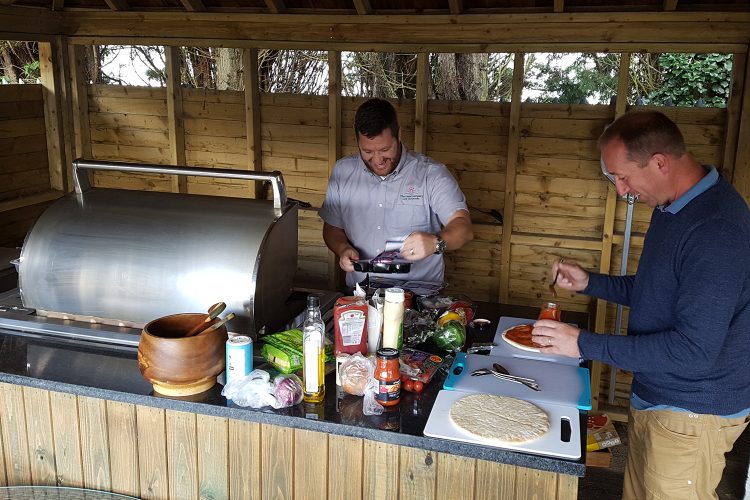 Our course covers all aspects of outdoor kitchen design including the following:
Where to start – client questions and understanding of the space required
Types of outdoor cooking and their requirements
What is possible outdoors
The equipment
Material options
Utilities
Layout and Design – including a practical session
We also help you with the important elements to run through with your clients, how to answer their questions and how to combine an outdoor kitchen into the largest, or smallest, of spaces.
"I found the course really interesting and useful and am really looking forward to getting on with designing some more outdoor kitchens!"
Sunara
White House Design
"I liked the intimate style of the course, the materials covered everything I could think of and more including the selling-in tips which could prove very helpful."
Robert
HortiServices