A Contemporary Transformation
Creation of a highly equipped Outdoor Living area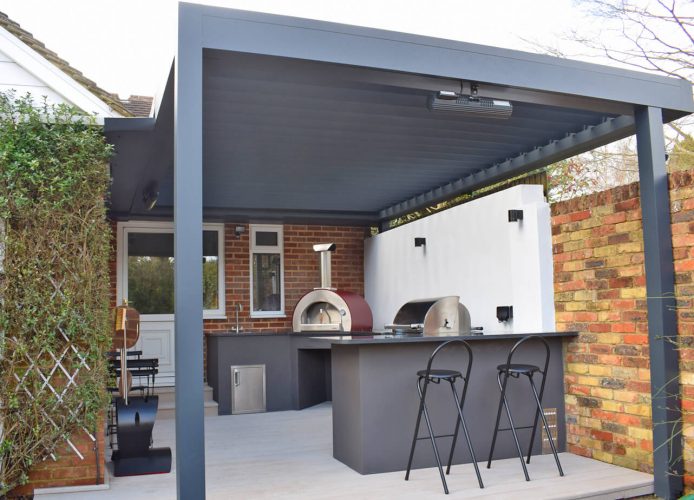 Overview
Transforming a traditional garden into a contemporary outdoor living space is a large project that the client has started with the creation of an outdoor kitchen under louvered canopy. With a young family they have situated the outdoor kitchen close to the home for ease of access.
Background
Having recently taken over the property our clients felt the traditional garden needed a transformation. They approached us to complete an outdoor kitchen including grill and pizza oven with modern units and decked area. The outdoor kitchen was to be situated under an aluminium louvered canopy that would be installed at the same time.
The client had an area immediately outside their back door that was their preferred space for the Outdoor Kitchen. Having considered the space available we proposed a U shaped kitchen accessible as soon as our client steps down onto the decking but still allowing a direct walkway to the rest of the garden without entering directly into the cooking area.
As entertaining was important to the client the design encompassed both a cooking area, plentiful worksurfaces and a bar area with stools where guests can sit.
Due to the different levels between the garden and the house we proposed the outdoor kitchen be set upon raised Millboard decking area with steps down to the rest of the garden that can be covered or redesigned during the remaining garden transformation.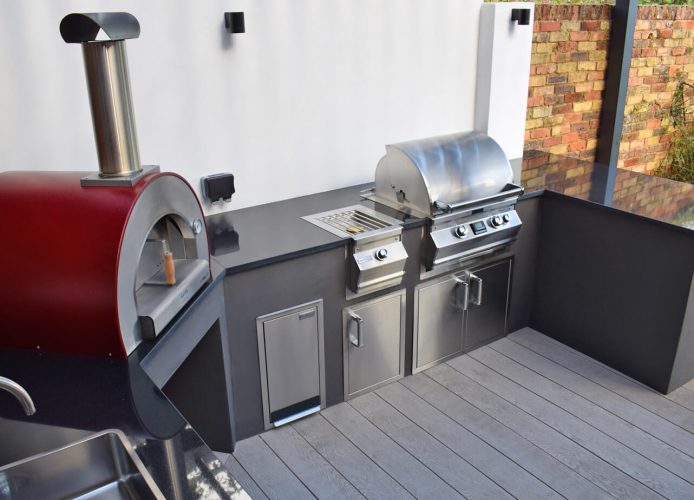 The Build
Working in collaboration with the louvered canopy installation team, the outdoor kitchen was constructed from standard blockwork with render painted in a warm grey and topped by a black granite worksurface. A fresh render was also added to the back wall for a smooth finish.
Millboard decking was used to create a level surface and steps into the kitchen whilst outdoor electrical sockets and lighting were added to ensure the outdoor kitchen can be used at all times of day.
Whilst the Fire Magic equipment was slotted into the appropriate apertures, the Pizza Oven was simple to situate on top of the worksurface and an easily accessible wood storage was created underneath.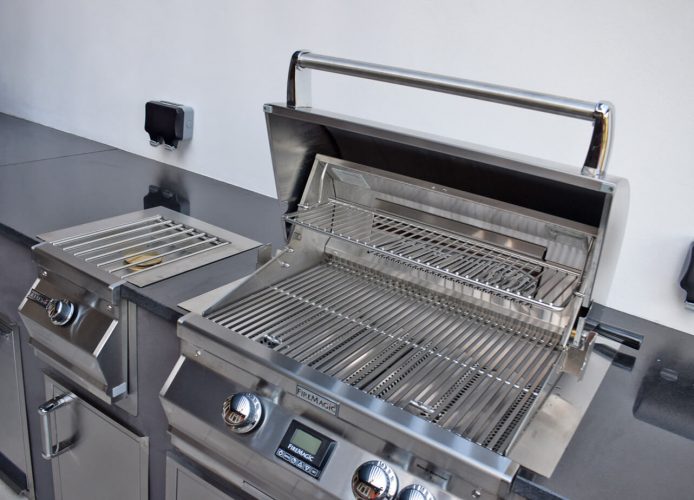 Equipment
Aurora 430 with Rotisserie and Backburner
Single Side Burner
Access Doors
Sink
Hidden Bin
Alfa 5 Minuti Pizza Oven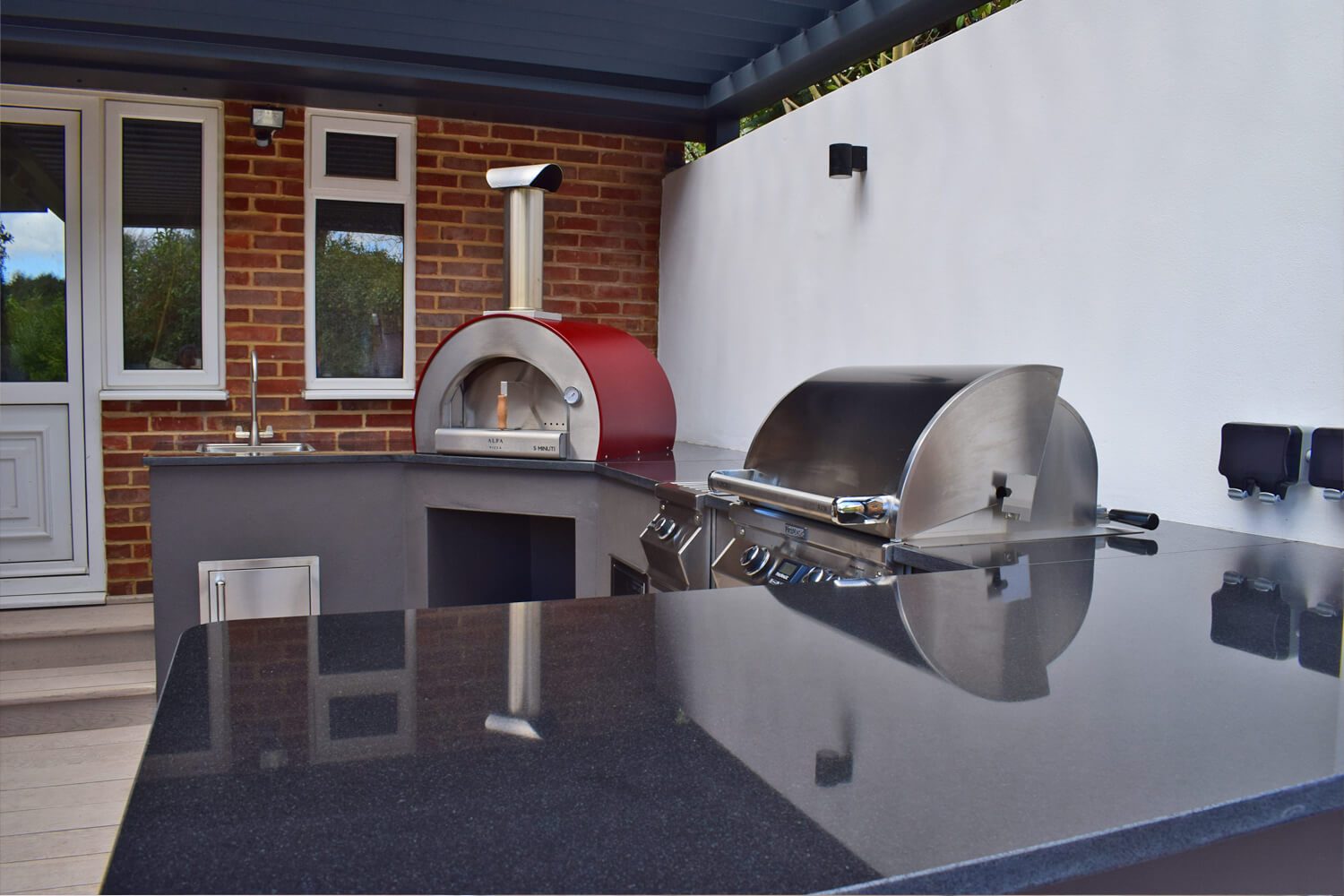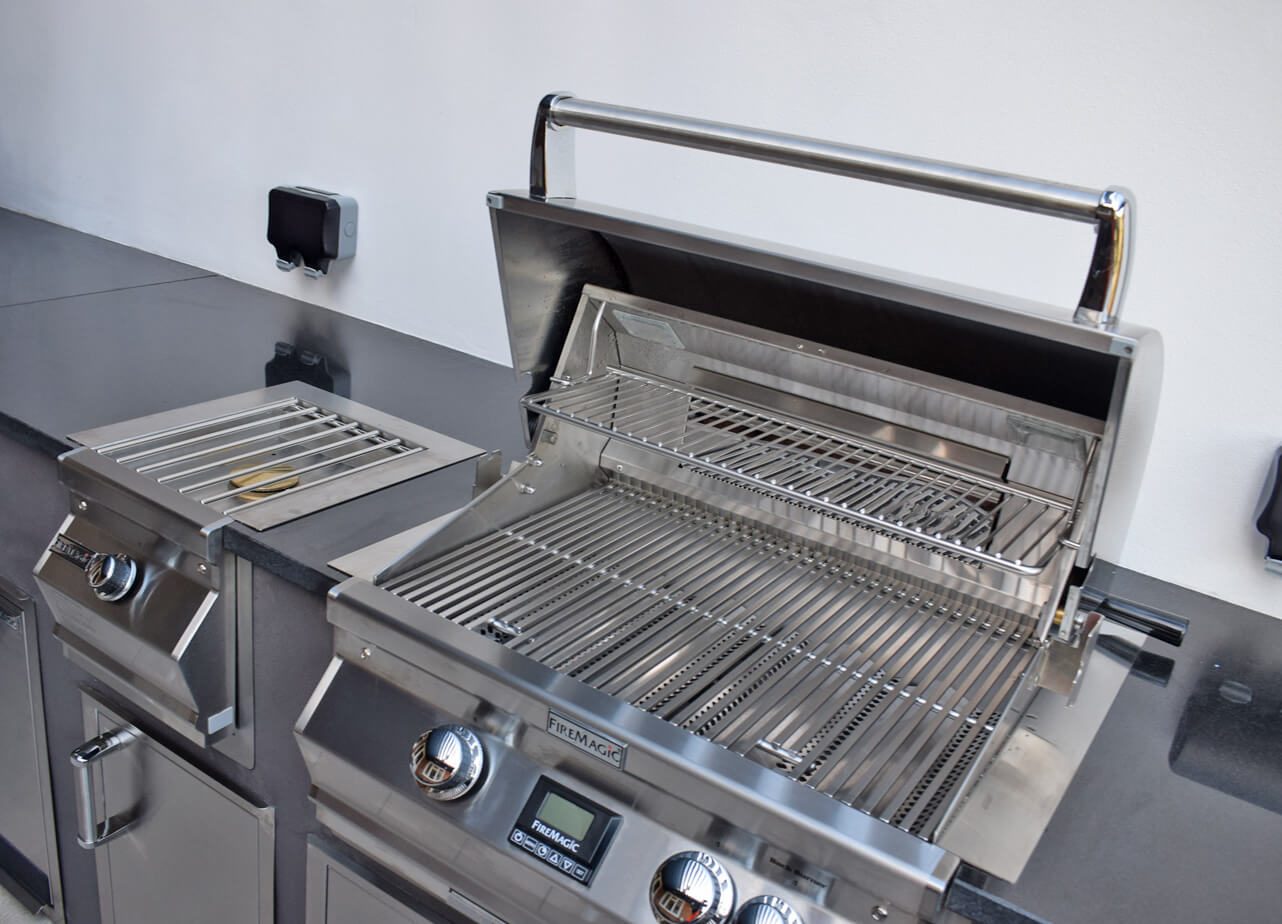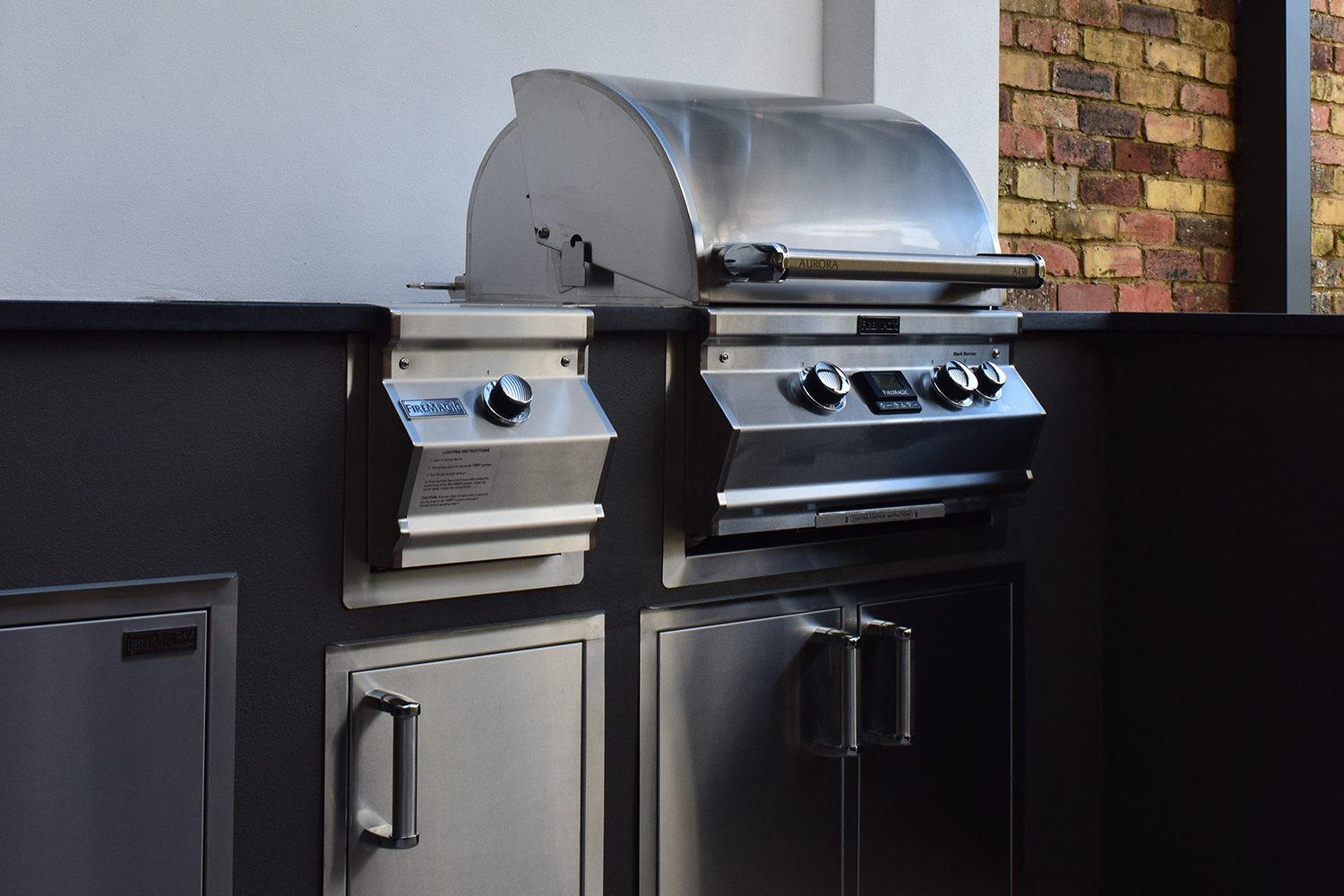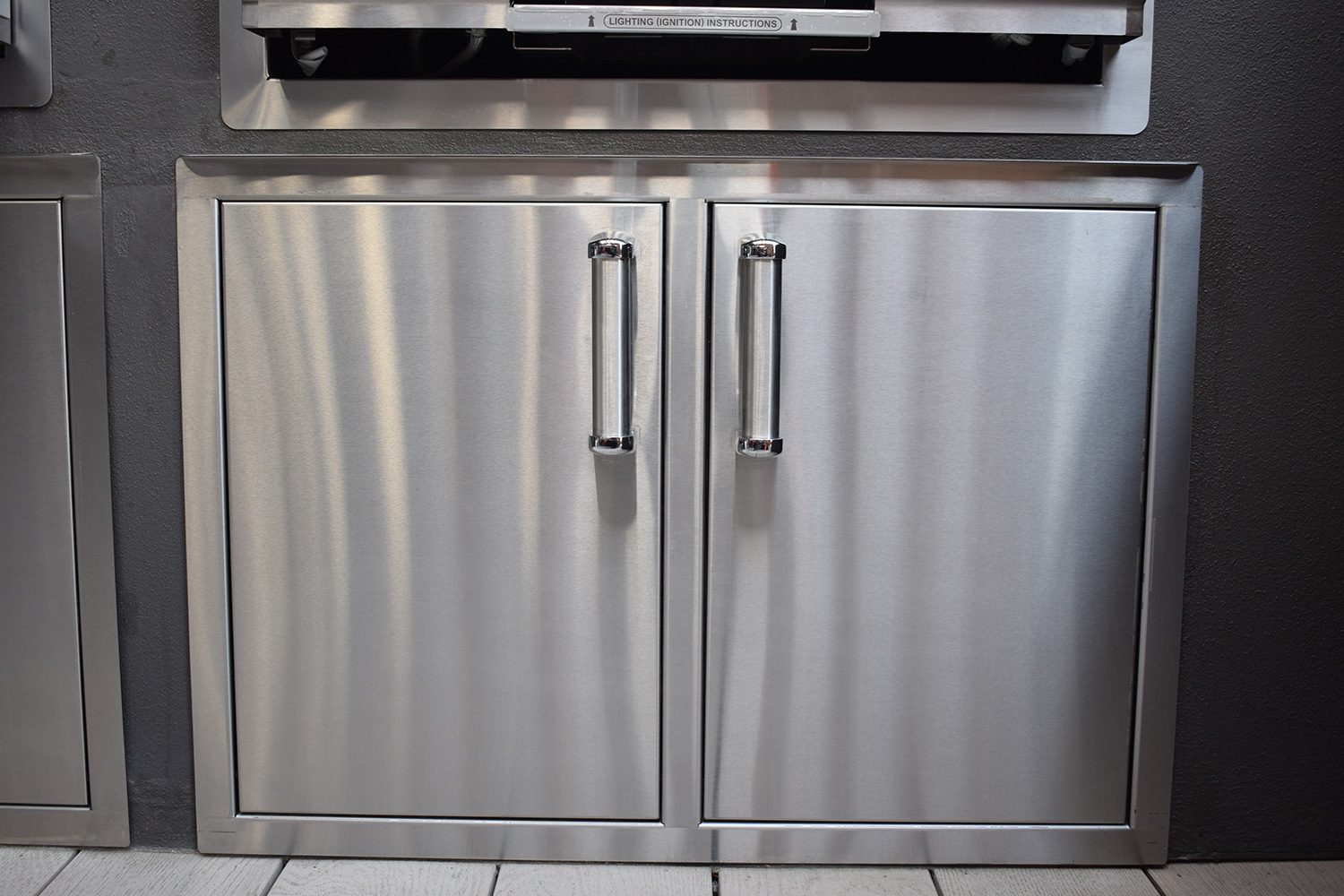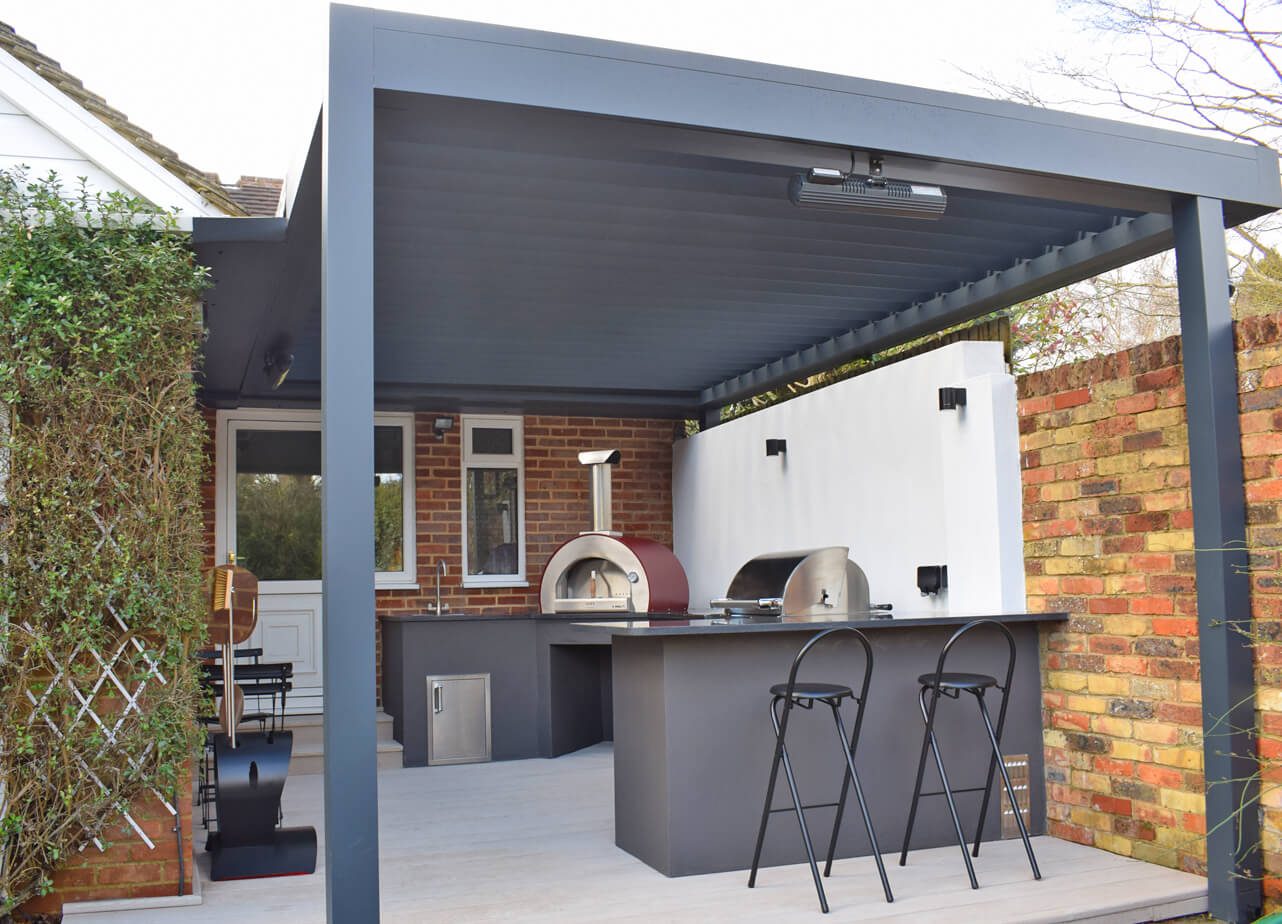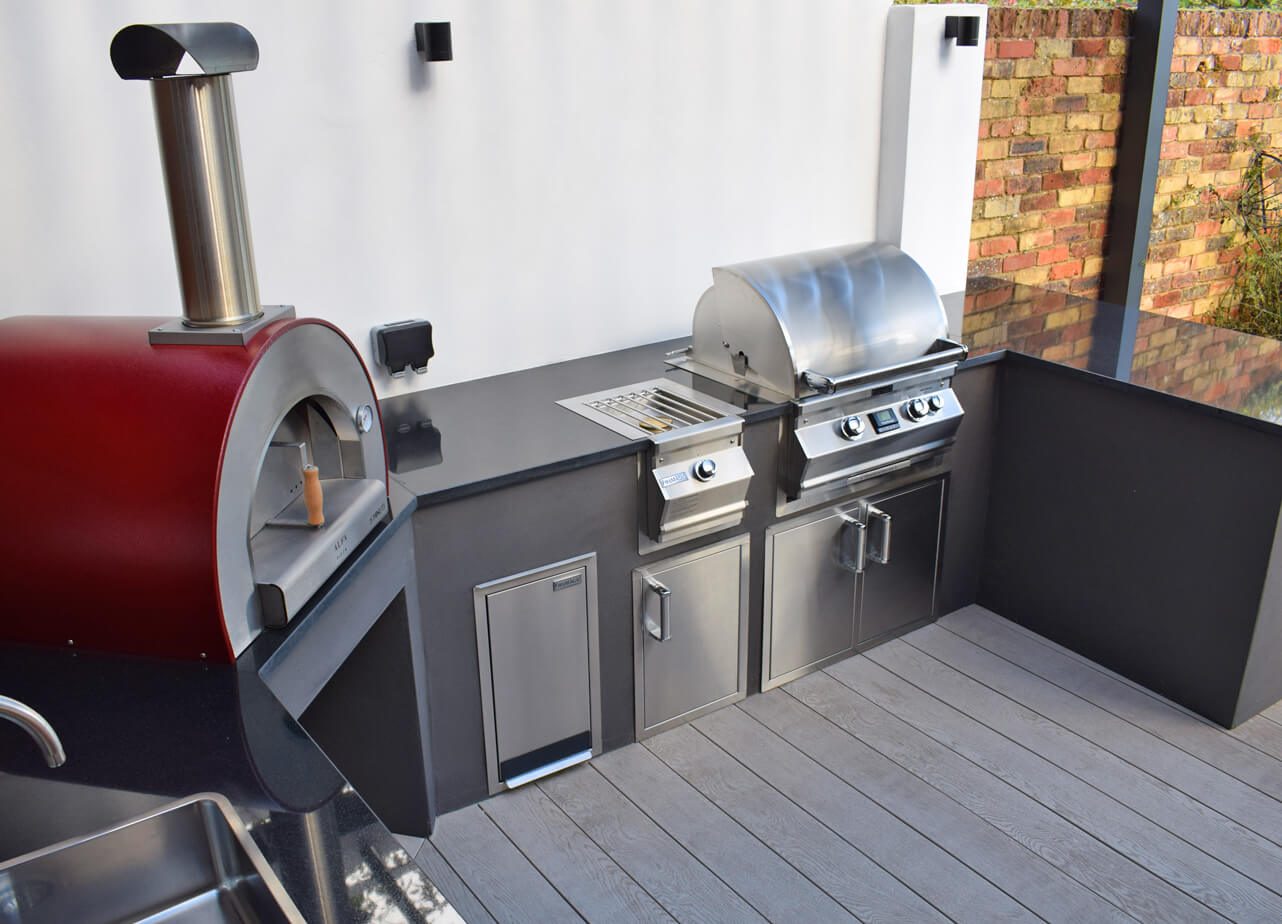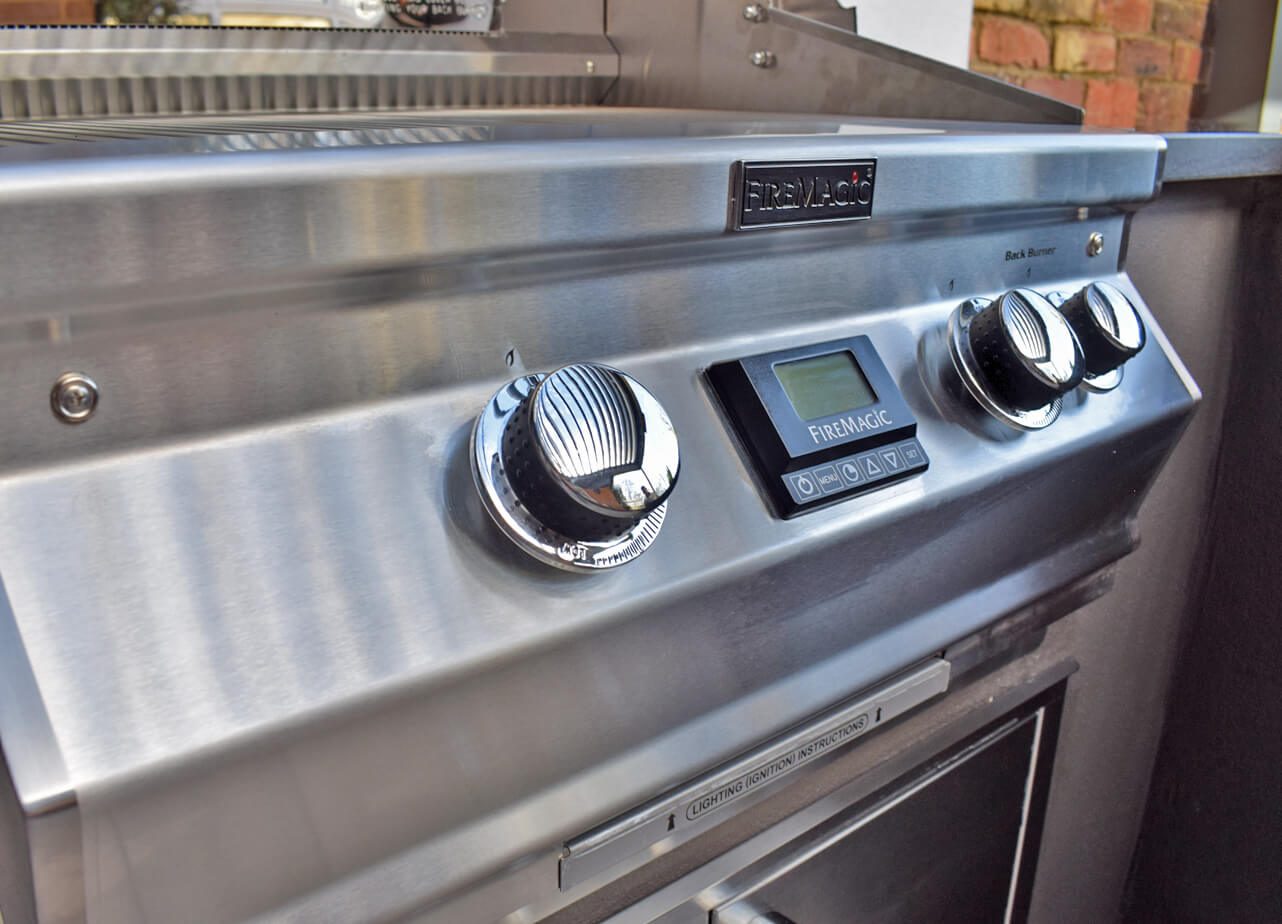 Related case studies
Have a look at our other case studies and get inspired